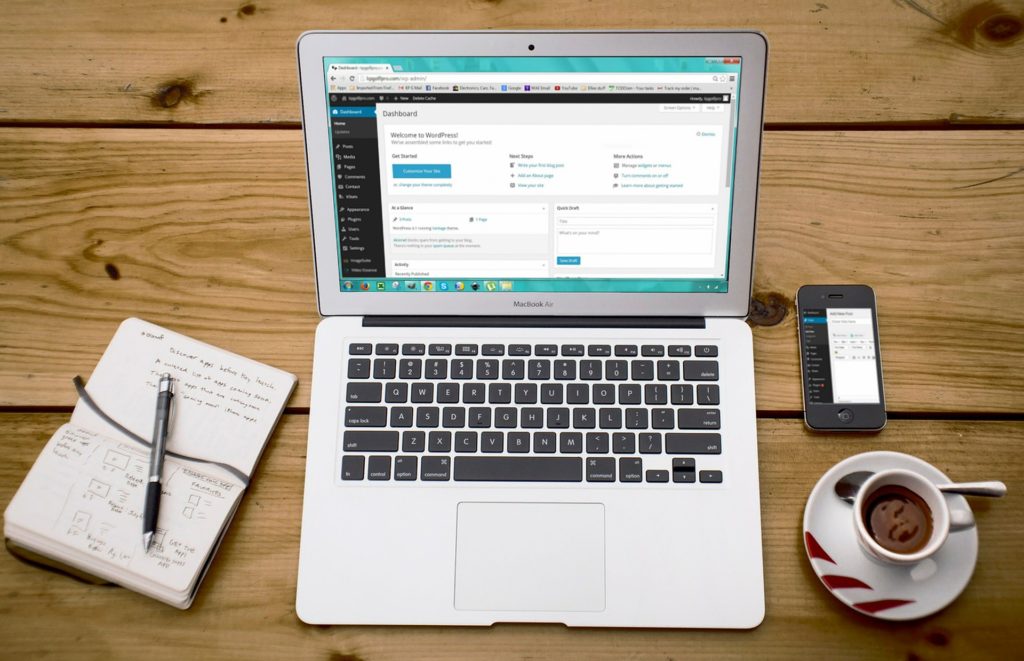 The Beginner's Guide to SEO Ready & Mobile Friendly Websites
In an age where more than 50 percent of web traffic comes from smartphone devices, Mobile-Friendly Websites have become somewhat a necessity. Gone are the days when making a responsive website was just an extra feature you added to your online business – it has now become absolutely compulsory. Without a website that does not respond to the device it is being accessed on, any online business would suffer immensely.
A recent shift in Google's indexing policies, which have now taken a mobile-first stance, has also reshaped the way businesses looked at their Local SEO campaigns. Now, for your website to be ranked high in the Google Index, you don't just need the right density of the right keywords but your website needs to be mobile-friendly as well.
Mobile Friendly Websites –What is All the Fuss About?
In the past one decade, with the exponential increase in the number of smartphone users across the globe, mobile-friendly web design has gotten into vogue. The whole point of having a website for any business to increase the scope of their business by attracting more clients than ever. But with more and more people accessing the internet through smartphones, normal websites have become somewhat obsolete.
A business website's success and effectiveness is heavily reliant upon a steady flow of web traffic. If the flow and the volume of web traffic is affected in anyway, it has a direct and adverse impact on the business. That is why it is extremely significant for businesses to sustain and increase the volume and quality of web traffic that comes towards their websites.
With a greater majority of internet users using smartphones to surf through the internet, it is only practical for a business to adapt accordingly. The basic characteristic of a successful and impactful business website is providing an excellent user experience. Therefore, in order to maximize the utility of any business website, it is imperative to go the extra mile to enhance the user experience. Business makes website mobile friendly in order to provide a smoother experience to users visiting their site via smartphones or other hand-held devices. To increase the volume of their sales, businesses around the world employ different strategies and techniques to drive more clients. Investing in mobile-friendly websites is one of such endeavors business need to undergo to increase the scope of their clientele.
Understanding Mobile-Friendly Websites
In layman terms, mobile friendliness of a website means that all the information on it (text, images, infographics and even videos) is accessible easily on all types of devices, especially smartphones. In more technical terms, mobile friendly websites involve using all the extraordinary features of smartphones to provide a smooth and highly satisfying experience to users while they are on the go.
It's important to keep in mind that not all websites are not created equal – some are more responsive and attractive than others. According to statista, a whopping 55% of the organic traffic for search engines originated from smartphone devices. Before we move on anything else let's just get something straight:
A normal website cannot be accessed across different devices.

Mobile-friendly websites are responsive and can be accessed from any device.

Every website, in the contemporary digital world, needs to be at least mobile friendly.
In short, a mobile friendly website design works uniformly across all platforms and devices. It requires minimal tweaking such as removing flash animations or drop-down menus; anything that could potentially hinder the users experiencing the site through a smartphone. It essentially involves keeping all your content and design the same while removing any usability concerns for smartphone users.
Responsive Websites vs. Mobile-Friendliness – Is There a Difference?
Generally, people tend to confuse the two as the same thing thinking that there is no difference. That is not that case. A mobile-friendly website provides a uniform and consistent user experience across all devices. But it does not have extra features and functionality like responsive websites. On the other hand, responsive websites have dynamic content and navigation options which provide an extraordinarily smooth experience to the users, across all types of devices. Let's delve into details to further investigate the differences between the two.
What is a Responsive Website?
The term 'Responsive website' refers to a website which 'responds' to screen-size its being view upon or the device it is being accessed through. In the digital age we are currently living in, there are a plethora of devices which people can use to access the internet. If a website were to remain static and not respond to different screen-size, not every user would be able to experience it fully.
That's where responsive websites come in. These ingeniously developed websites are Google mobile friendly and provide an extremely smooth user experience to all visitors regardless of the device they are using to access the website. Be it an oversized monitor screen or small screen of an iPhone 4, a responsive website possesses the capability to adapt accordingly. The fonts, graphics and even the navigation within the website adjusts accordingly to ensure that the user has no difficulty in experiencing the contents of the website.
Are All Responsive Websites Equally Responsive?
No. Not all websites are equally responsive. A great deal of effort and planning goes behind curating the perfect and extremely responsive website. From the fonts to graphics, and even how users navigate on the website differently on different devices; all these aspects factor in while gauging the responsiveness of a website. Let's have a detailed insight into some key characteristics of a truly responsive website:
Flexible content – As opposed to content on a desktop only website, the content on a responsive site has the ability to dynamically change according to the screen size.
Adjustable Graphics –With a desktop site, you have greater leeway to incorporate any size or form of graphics. But while developing a responsive or mobile-friendly website, you have got to keep in mind, the file size of every image or any other graphical design you include on your website.
Font Size –You cannot simply have a uniform font size for both the desktop version and mobile version of your site.
Mobile Friendly vs. Fully Responsive – Which One Should You Opt For?
Having trouble deciding between a basic mobile-friendly website and a highly responsive website for your business? Faced by this, there are certain aspects you can consider while making your decision. If mobile traffic constitutes less than 30% of your total web traffic, you might be fine with just a mobile-friendly website. But if more 30% of your entire web traffic originates from hand-held smartphones devices, you might benefit from the added functionality of a highly-responsive website.
The reason why a lot of people opt for mobile friendly websites is the effort that goes behind creating a responsive website. To make a mobile-friendly website, all you have to do is slightly tweak your existing site and you are good to go!
But to create a truly responsive website, you need to rethink your entire web content and structure. From the graphics to the outlay, you will have to develop a lot of new content to satiate the requirements of a responsive website. Therefore, it's often better to simply adjust your website slightly to make it mobile-friendly rather than rethinking your entire process.
Although in case a vast majority of your web audience comes through smartphones, you might have a daunting challenge ahead of you. Rather than simply settling for mobile-friendly site, you would have to opt for a fully-responsive website. After all, a smooth user-experience is vital for any online business which wants to improve its engagement and conversation rat
Still can't make up your mind? Let's cut down the pros and cons of both to help to realize which options suit you better.
Mobile Friendly Websites –Pros & Cons
Uniform and static content across all devices and platforms.

Minor tweaking required.

Enhances user experience immediately to a considerable extent.
Fully Responsive Websites –Pros & Cons
Highly adaptable, dynamic content which would evolve and change according to the screen it is being viewed

Requires a complete overhaul of your existing website and its contents. Requires you to rethink your content and produce several different version of it.

Provides the most extraordinary and smooth user experience, far better than a site which is simply mobile friendly.
How Can You Make Your Website Mobile Friendly?
Making your business site mobile-friendly can be quite simple and easy. You can either acquire the services of a professional web designer or utilize a website building platform which provides mobile-friendly templates. If the only thing that is stopping you from making your website friendlier for smartphone users is the lack of knowledge and expertise how to do it; hire an expert to do it for you.
There are a variety of ways and methods to make website mobile friendly. Here are some of the ways you can make your website mobile friendly:
Use Larger Fonts – Make use of fonts that offer greater readability on smaller screens and don't waste the user's time.
Avoid Flash – Not only does using Flash on your website reduce its SEO ranking but it also worsens user experience.
Image Compression – Reduce the size of all your images and graphics by compressing them. This allows for all media on your website to be easily accessed on smartphones with limited bandwidth and screen size.
Extensive Testing – Test your website by accessing it frequently from different devices. It would allow you to experience your website as a user and identify any issues they might be facing.
Use Bigger Buttons – If your website has buttons which the user is required to press in order to make a sale or navigate to a different page –make them bigger. If the buttons are tiny, it would be nearly impossible for smartphone users to click on them.
These are such some of minor tweaks and changes you can perform in order to make your website more accessible to smartphone users. But either you do it yourself or hire a professional agency to do it for you, the time to make your website mobile was yesterday. So, don't further delay the process to make your site accessible for all users, regardless of the devices they are viewing your website through.
Final Words
If there is one thing which is evident from what we have discussed so far is that having just a desktop version of your website isn't enough. In the contemporary digital environment, it has become absolutely necessary for businesses to make their websites either mobile-friendly or fully responsive. Going for a mobile friendly website or a responsive website are the only two viable options if you wish your business to remain competitive. SEO & Mobile Friendly Websites are not just necessary for a better user experience but will also play a positive role in the SEO and Reputation Marketing of your business. If you have already made your website mobile-friendly, you are good to go. But if you still haven't adapted to the rapidly changing web traffic trends, then you can expect to lose a significant portion of your web traffic soon! Make your website mobile friendly now to stay in the game and beat your competition.