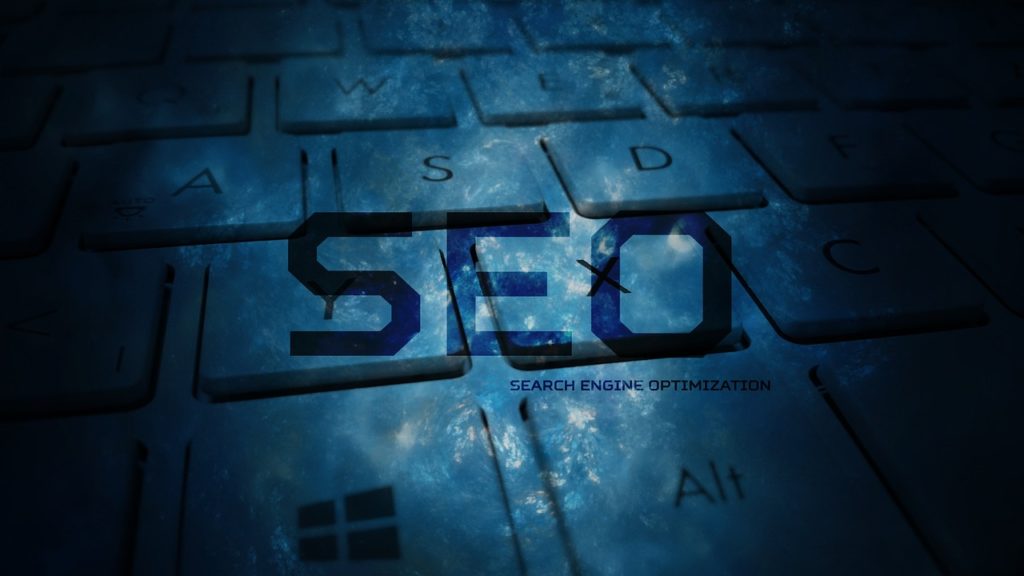 Local SEO & Organic SEO – What's the Difference?
If you are reading this article, you probably already familiar with what SEO is all about. Short for Search Engine Optimization, SEO is essentially the process through web traffic for a website is increased by making sure that the site ranks high on the Google's search index. Because when people search for something, they are more likely to click on websites that show up highest on search engine results. Now there are different ways to optimize your website's search engine rankings. You can either opt for organic search engine optimization or specified local search engine optimization. It all depends upon what your business goals and objectives are. But let's take a step back and understand what search engine optimization is and how does it affect a business's online presence.
If a person is actively marketing their online business, they've probably come across both search engine friendly terms knows as Organic and Local Ranking SEO. However, people often get confused by differentiating the difference between these two. They both start with a search. Let's try to understand the differences between the two in a more elaborate manner.
What is a local search?
The basic difference between local and organic search is the geographical aspects that local search has. For example, if a person is looking for a location, the search engine will categories this as a local intent. In short, the search engine will do whatever it takes to give the user what they want.
Here's how local search works:
So if a person came home from a long day of work and don't feel like cooking dinner, so what do they do now? They Google for "sushi delivery new york". So now, Google will show them three to four pizza points in their local area on below the ads on the first page. Even if a person just Google the word "Pizza" Google will automatically assume they are seeking for a nearby pizza restaurant. Anyhow, if a person looks pass these local results, they will be able to see these so-called organic search results. Now, these will be the search results that the engine will return on those search who are considered as local intent.
Defining Organic Search Results
When there is no local intent in a search, that's when an organic search happens. This means that the user is seeking information rather than a precise location. For example, a guy comes home, tired from work and think to himself "instead of ordering pizza they will just make something" so they go with "pizza recipe" instead of pizza location. Now the search engine will show all the convenient ways to make a pizza instead of a location. Now the question remains, how the search engine decide which location aka local search or recipe aka organic search is better and more convenient for that specific situation.
Who Should Rank in Local vs. Organic search?
A business that has a physical office in a specific location will definitely want to be ranked above during local searches. Local businesses have to show up in local searches, as the searchers are often looking for a location to go for either a specific service or a product. However, if a person only wants their business to come up only through a certain search term, they may want to be ranked high in organic search.  For instance, if a person is selling electronic supplies online but have no physical address or location and they want to be seen in organic searches. Is this case, if they choose to target a location it can end in potential client loss.
How Do Local SEO and Organic SEO Affect Each Other?
Even though organic and local SEO works in different ways, they are a few practices that can help both of them. For example, every time a person claims their business page on directories such as Bing, Yelp, Google, they will be adding a link leading back to their website. Such local quotation aka name of a business, number and location address, are there to guide local SEO letting the search engine know where that specific business is located. This will generate a link back to your site, also known as "link building". Local on-site SEO approaches like blog writing and posting, adding the business address to update a page are few effective strategies for use in organic SEO.
Understanding Organic SEO
The most common type of search engine optimization is organic SEO. As the name itself defines it as organic and pure, this SEO method involves obtaining a higher position on search engine results without investing money. In other words, organic SEO refers to the practice of improving your website's ranking within algorithm-driven results in an unpaid way.
It's the most generally employed practice by digital marketers to use relevant keywords, making it search-engine friendly. It does not necessarily include a local element, as most businesses running organic SEO campaigns are based online only. Although for brick & mortar businesses, who wish to garner sales through the digital world, there's a different type of organic SEO called local SEO. There's a slight difference between organic and local SEO. The former deals with working a search engine's algorithm to get a website higher on the search results. While the latter involves the incorporation of local destination or business location while selecting keywords.
In simpler words, organic SEO merely involves attempts to rank your website higher through relevant keywords, regardless of the locality. On the other hand, Local SEO incorporates a local aspect to it. By including localized content, a business can easily generate leads from areas nearby its physical location. As opposed to digital online businesses which target a global audience, most brick & mortar businesses tend to look to attract users within their operation area. For instance, a San Francisco based pizza restaurant would be more interested in attracting people who can actually order their pizza. Therefore, their digital marketing would not be looking to target a global audience. Instead, their digital marketing endeavors would be focused on the local market within the city.
Understanding Local SEO
As mentioned earlier, local SEO essentially refers to a dynamic and an effective method used by brick & mortar businesses to market themselves online. It is the most reliable technique for established businesses to generate sales through the internet. Without having to invest hefty amounts of their valuable resources in investing in online advertisements, businesses can benefit from organic SEO marketing.
There are a plethora of methods and strategies businesses employ while running their local SEO campaigns. From ensuring that the business's site is ranked high on search engines (Google/Yahoo) to adding your brand to popular business directories such as Yelp. Here are some of many Local SEO strategies a business could employ to generate traffic and turn them into leads:
Incorporating keywords which include the areas where the business operates in.

Developing an SEO friendly website design which incorporates relevant keywords.

Posting positive and SEO-optimized reviews relevant online forums and platforms.

Adding the business to online listings and directories such as Foursquare, Yellowbook, Superpages, Google/Bing listings for businesses.
How Can You Use Local SEO for Your Business?
Using Local SEO to boost your business's sales is quite simple and straight-forward. If you have a basic understanding of how major search engine to rank websites, it can't get easier. But most businesses tend to leave nothing to chance and acquire the services of professional digital marketing professionals. Going through the most important things you need to do to fully utilize local SEO for your business will help you decide whether you need professional help or not. Here are a few of the actions you would need to take to reap benefits from local SEO:
Your website's content and design need to be in-line with your business marketing objectives. If your objective is to benefit from local SEO and attract more local clients then you must invest in website localization. Essentially, the localization of your website means incorporating the name of your local area, city or region throughout the site. A business which operates in more than one location, separate web pages for different locations could be created. Furthermore, sharing and posting relevant articles or local news regarding local events can expedite the website localization process.
Apart from website optimization, it is equally important for you to get your business website featured on all major business directories. Citations serve a dual purpose; they help you increase your search rankings while helping potential customers to find you online easily.
Another way to augment your local SEO campaign is to procure backlinks from reputable websites relevant to your business. For instance, a restaurant could benefit from an organic backlink from a food blog. Similarly, a backlink from a tech blog would be extremely relevant for a technology-based business. This would help your business become more visible in the local searches.
Optimize business reviews and ratings
Lastly and most importantly, Reputation Management & Marketing is the final key to the buyers decision making, you must optimize the reviews and ratings your business gets online. Honest and original reviews by actual clients are the most powerful marketing tools for any business. People tend to take the word of other customers and their experiences with your business over anything else. Encourage your existing clients to provide you with honest and positive feedback online. Devise a mechanism which reaches outs to clients and asks them for reviews and rating online.
Do You Need Professional SEO Services for Your Business?
Many businesses utilize the expertise of digital marketing professionals and SEO experts to empower their marketing campaigns. While some businesses attempt to optimize their websites themselves but due to their lack of information their efforts often go in vain. Therefore, it makes more sense to acquire the assistance of professionals who keep an eye on the latest SEO trends. Furthermore, an SEO expert is also more aware of the criteria of popular search engines such as Google, Yahoo and Bing use to rank websites. From recognizing the most relevant keywords to helping your optimize and localize your website, a professional digital marketing service can augment your marketing efforts.
Final Words
Organic SEO is a great way to increase the scope of your business without wasting a considerable amount of your valuable resources. Especially, local organic SEO is a dynamic and cost-effective way for small and medium-sized businesses to attract more clients. By investing in our RankFirst Solution and our SEO friendly websites, which is search engine friendly and is localized, small and medium-sized businesses can benefit immensely. So, if you are small or medium sized owner and want to increase your sales in a cost-effective way, local SEO optimized website is your best bet! Empower your business with a search engine friendly website, and make the most out of local SEO!